Benedict turned seven months on Thursday! Seven months, where does the time go? I wanted to get pictures of him on Thursday, but he moves too quickly for pictures now. Today he finally slowed down just a bit and we were able to get a few pictures of our mover.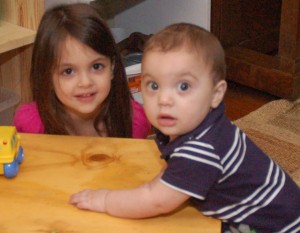 His brother and sisters love to play with him. They find everything he does to be fascinating.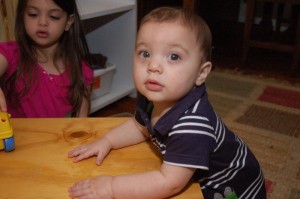 Caecilia gave him his nickname, Bencky-Benck, in the tradition of many nicknames, because she cannot say Benedict.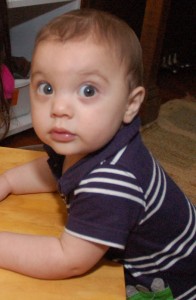 Lately, they have been taking to calling him "Bencky-Benck". I do not think they remember his real name.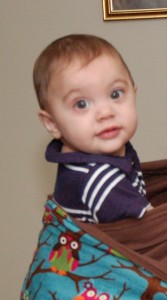 He does not seem to mind though, as he is just so laid back and easy going, as long as you keep his tummy full and his diaper changed.