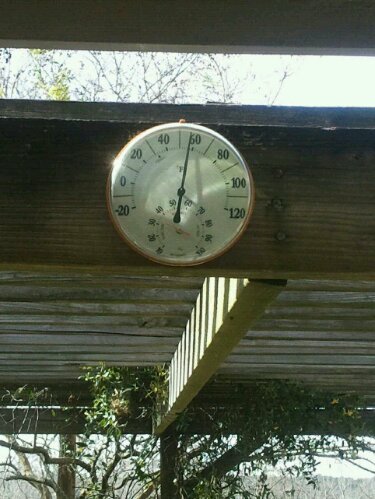 Well, I guess if I am going to live in South Georgia and deal with icky weather for 9 months of the year, I'm going to post pretty pictures of the thermometer and our back patio on days when it is -4 in Detroit.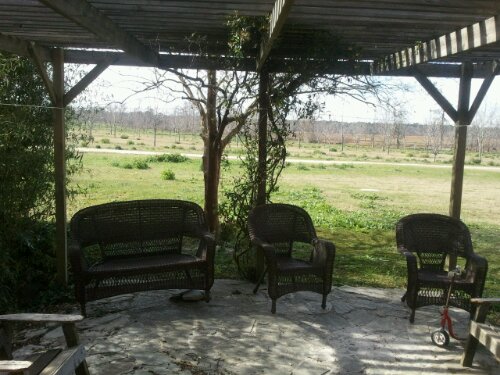 On the mend, we are. Well, Karol is still sick, Benedict has a runny nose, I am just a bit congested and the girls are fine. (well except Caecilia has been screaming to get attention lately.)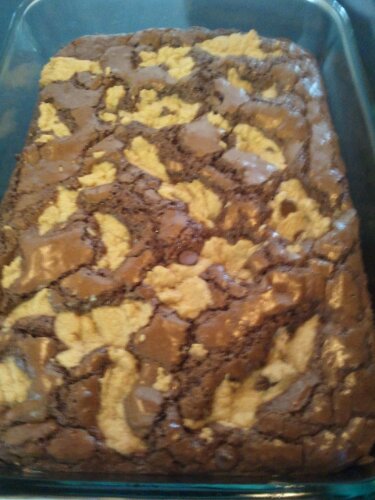 I made these brownies, after letting the recipe sit open on my browser for two weeks. They look good, smell great, and have to wait for 8:00pm for me to cut.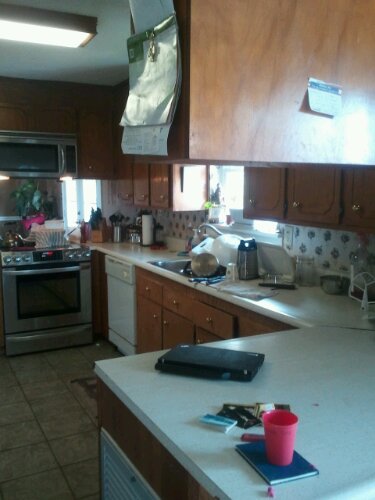 Not perfect, but dishes are washed, clutter is mostly put away, and there is dough rising for bread, not bad since I am still exhausted and would like to take a nice long nap!