Well, it looks as though Spring has sprung here in South Georgia. It's been in the 70s for a few days now, closing in on 80 a few times. Thankfully, the humidity has not been that high, so it's not been bad outside at all. It also helps that the bugs (save for the fire ants) are not out yet!
So we started our garden this weekend. Joshua added soaker hoses to the gardens that we planted today. This will be good for me when the baby comes, so I can just have one of the kids go out and turn them on for an hour or so instead of trying to water while being chews up by bugs and having a brand new baby in the wrap.
Here are some pictures of the kids planting in our side garden.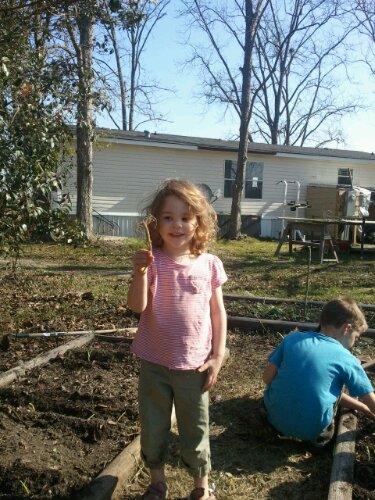 Caecilia with her onion.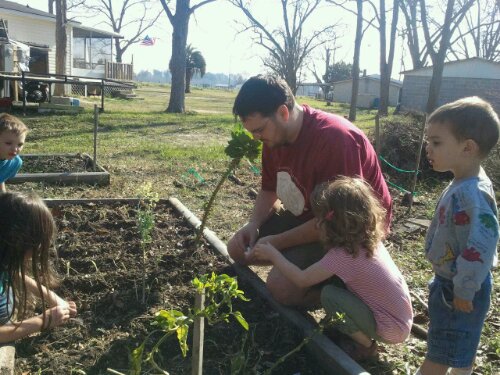 Helping Papa plant garlic.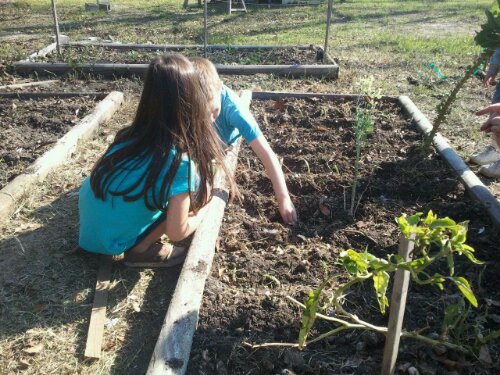 Assisting with the garlic.
Benedict did not want to be left out.