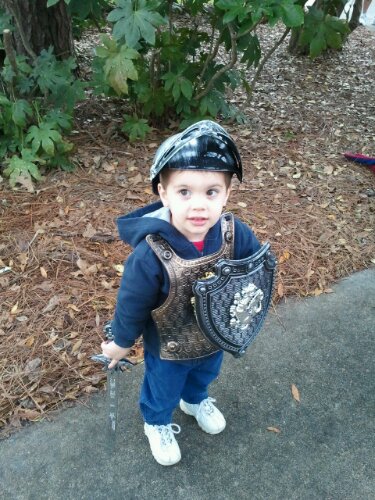 Sir Benedict.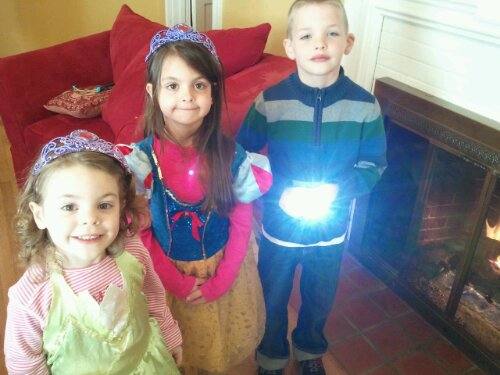 This is the first time in Margaret's six years, she's ever been dressed up as a princess. Caecilia's first time in four years, but to be honest, Caecilia's dress here is very similar to the way she dresses frond the house, so it was not as shocking as seeing Margaret as Sleeping Beauty.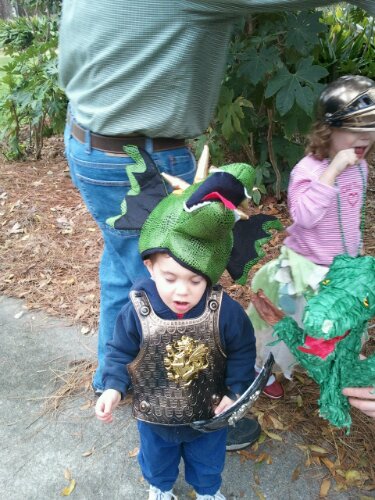 It would appear that when you slay the dragon, you place his head on your head.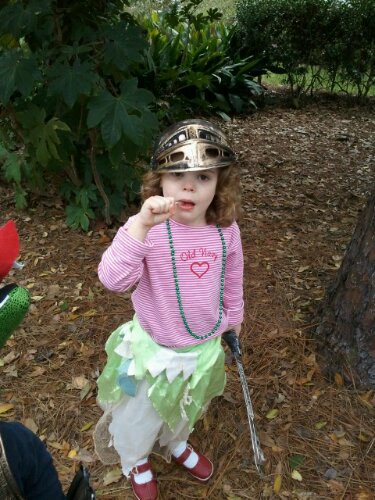 I think she is very confused, but as long as she has candy, it doesn't matter!