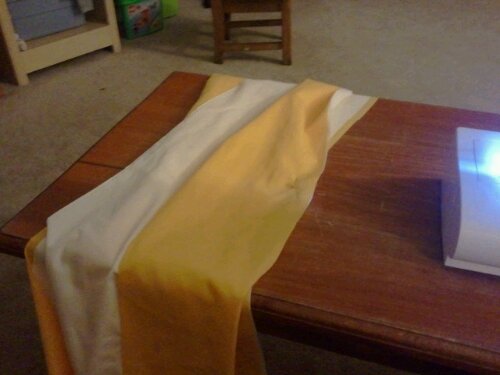 I love the second Sunday after Easter, also known as the Feast of Divine Mercy. Saint John Paul II gave us this beautiful feast (through Saint Faustina from Jesus, of course) in 2000, just a few months before I found my way back Home. When I was Confirmed in 2003, I chose the name Maria Faustina after the beautiful apostle of Divine Mercy. So we always do this feast day up pretty big anyway, but this year we even more reason to celebrate!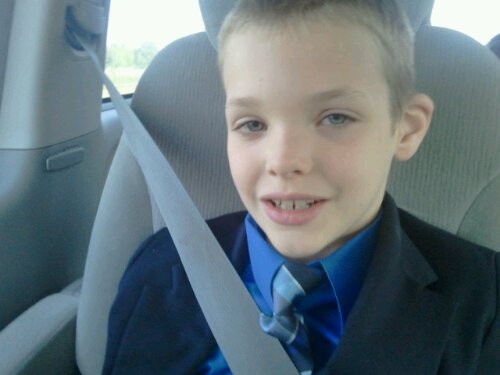 This kid's patron was named a SAINT! Karol is named after Saint John Paul II (using his birth name) in honor of the great man who taught me (us) so much about life. Through the Theology of the Body, I learned to love (not just accept) the teachings of Holy Mother Church on sexuality. Through his gentle leadership, I saw a great witness on life. Through his death, I learned how to live and how to die with dignity. It seems obvious that my son would be named after such great a man.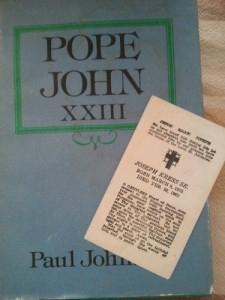 To not leave out the second pope being canonized, I found this book among my things and while flipping through, looking to see if there were pictures, I found this prayer card. I told Joshua when I die, this prayer is to be used on the back of any prayer cards made up for me. Nothing fluffy, nothing poetic, just a plea to pray for my soul and the souls in purgatory!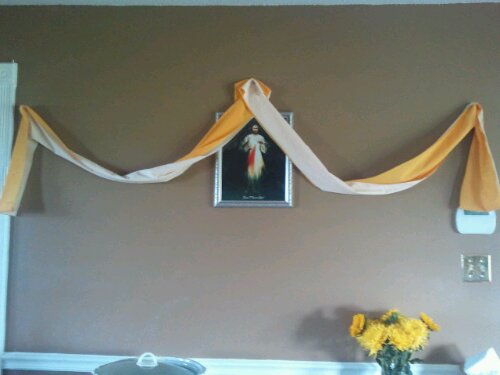 It think that turned out better than I thought it would! We hung the bunting in the living room as well. And though flowers, aren't they lovely? (With my camera-phone shot, it doesn't do them justice, they are beautiful.)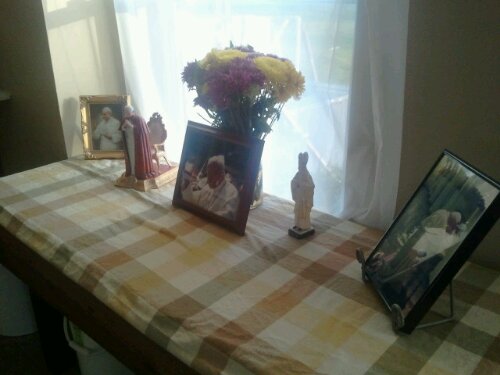 Having a son named after a former holy father, you get a lot of pope stuff. Karol's godmother gave him the picture and and statue at the far end of the table. A (now priest) friend of Joshua's took the middle picture of the (now) great saint. (Quick side story, the "other side" of that picture was posted on Facebook and Twitter this weekend, it was pretty cool to see it from the Holy Father's perspective.) Karol's godfather sent him the statue of the holy father around the time of the beatification in 2011.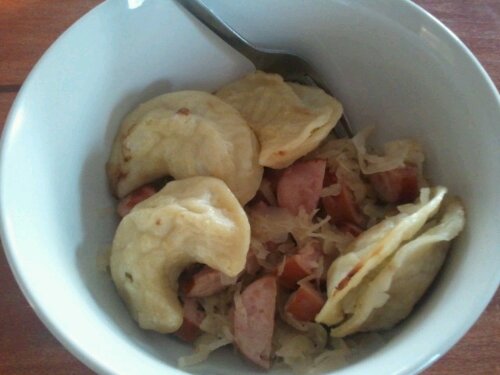 Of course we had some good food and friends over to enjoy it with us. We also made two Italian Easter Pies as a nod to Saint John XXIII.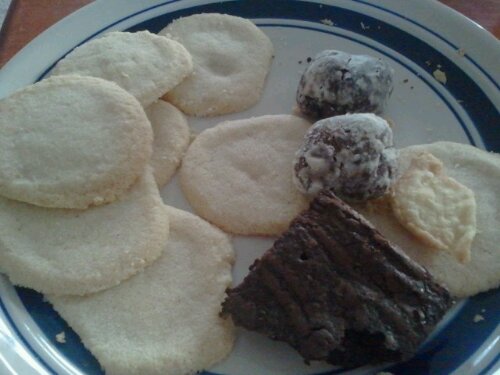 What's a party without dessert? I also made the Polish Cream Cake that is supposed to have been a favorite of Saint John Paul II, it was pretty good, if I do say so myself.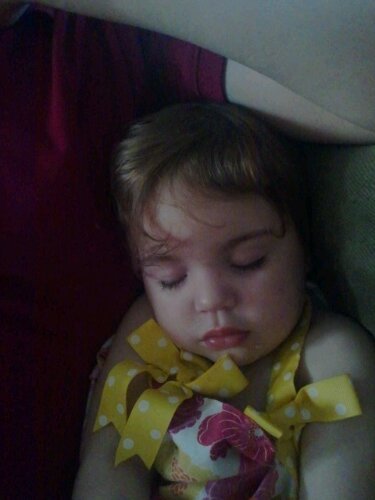 The best part of the party was when we gathered together to pray the Divine Mercy Chaplet during the Hour of Mercy.
I cannot let a note of the day end without mentioning the homily at Mass. We had a visiting priest as our pastor was out of town, and our visiting priest knocked it out of the park. He mentioned the Feast, he mentioned Saint Faustina, he mentioned the two pope saints, he mentioned confession, he mentioned the deepness of God's mercy.
He also discussed why we have a hard time understanding the depths of God's mercy for us. It is because we have such a hard time forgiving. We like to hold on to things, hurts, anger for a long time and don't forgive people or don't forgive ourselves. God is not like that. We confess our offences and God forgets them, they are gone!
I came away from the homily fed, full of hope and joy and with a mission. To let go of the things I won't forgive myself for and to really, really, truly forgiving those who have "trespassed" against me.
Saint John XXIII, pray for us.
Saint John Paul II, pray for us.
Saint Maria Faustina of the Most Blessed Sacrament, pray for us.