Last night our family went to the Vigil Mass at our parish, as is our tradition.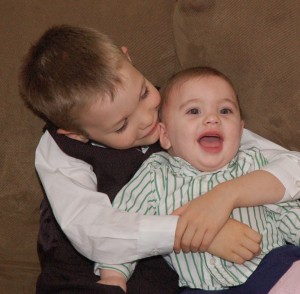 We were running a bit late as Karol's shoe was missing. We have a shoe bin right by the back door and all the kids are to stop there before going any further and deposit their shoes there.Turns out it was in the van?!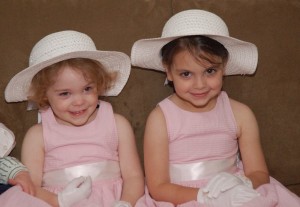 Even though we were running behind, I was not going to leave the house before we took a few pictures. Little girls with bonnets and gloves.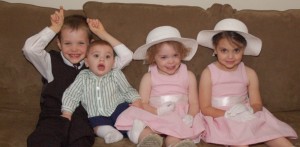 The Papa was standing behind me, making faces and dancing to get the girls to smile. Margaret really was not in to it, but you can see that Karol decided to imitate his papa.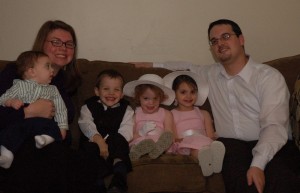 We managed one picture of the whole family, just so you can see that these children do, in fact, have parents.
HAPPY EASTER!