We were up early and dressed to go vote in our state primary for president. It's no secret that I voted for Ron Paul. I wanted to take a picture of it, but I thought it might be against the rules, so I just took a moment to burn the screen in my mind and smiled.
I brought the kids back home and got ready to head down to Valdosta for a Ron Paul sign wave. Let me tell you, in the half hour I was there, we got lots of honks and waves and super duper support. It was awesome to see support for the cause of liberty so close to home!
This post, of course, would not be complete without pictures, so here you go, from my phone, so not the best, but pretty awesome none the less!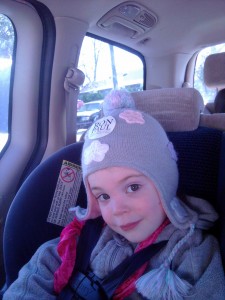 Caecilia wears that hat just about everywhere she goes, so it was fitting that she got the Ron Paul sticker on it today.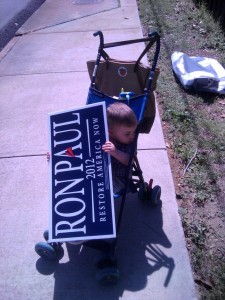 Benedict holding the sign. I was using the stroller to hold it up and he grabbed hold!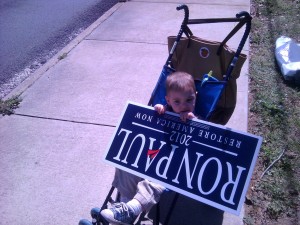 Trying his best to hold up the sign.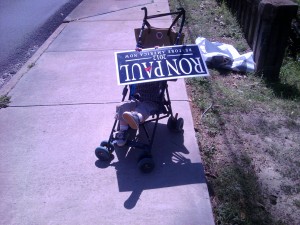 Working on getting it over his head. (He did, but I couldn't get a picture fast enough, he was super cute!)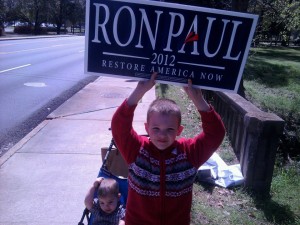 Karol, very excited about his sign.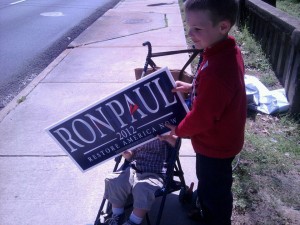 Helping little brother hold up his sign.