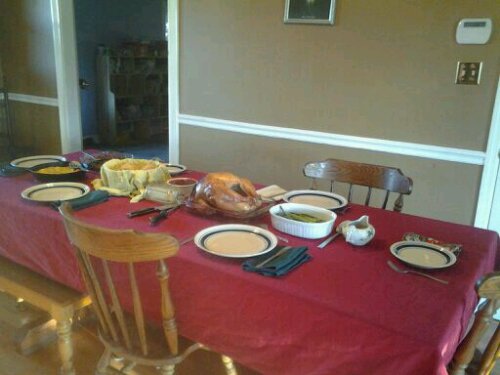 The table set for dinner. We brined then grilled our turkey this year. I will brine every turkey from here on out! 🙂 It was great. We also grilled our bird last year and loved it, no better way to cook it.
Here is an up close of the bird. It looks a bit pale in the picture, but I promise it was nicely roasted.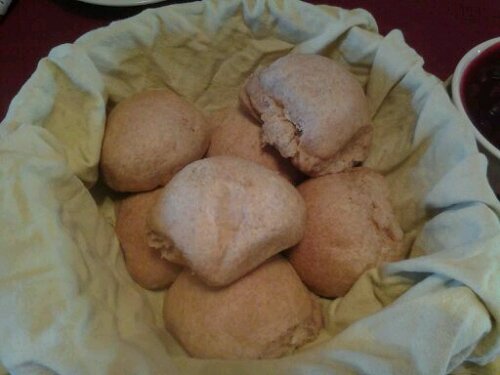 We started grinding our own flour over the summer and some of the things I've made have been pretty miss, while some have been really good. Today I struck gold with this recipe for Challah bread/rolls. The rolls were soft and moist and well received at the table! Slathered with butter, Â yummy.