We went camping over the weekend at Mistletoe State Park near Augusta, Georgia. It was our first camping trip since our last, scorpion stinging camping trip three years ago. This trip was much, much better, much better!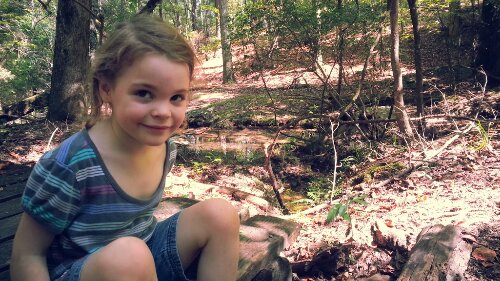 We left in the early afternoon on Friday and headed north, with a pit stop in Macon to pick up some snacks at Kroger. (Side story, I've had two Kroger/Payless gift cards in the van for quite a while now. I handed them to Joshua and said use them. I thought there was maybe $2-5 on the cards, but it turns out they had over $20 between the two, awesome!)Â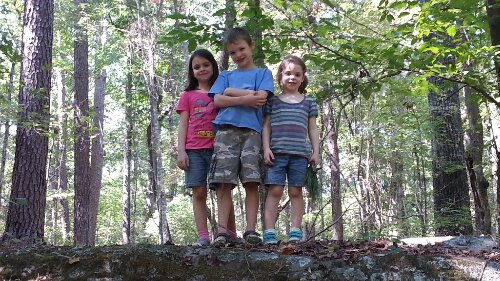 We got to the park, after getting lost a few times, and found an awesome site (tent only site 81), and set up as the sun was heading down. We started a fire and grilled some shrimp and sat around the fire for a bit, then headed to bed, with some very excited kids. The baby slept from 10-6, which was pretty awesome.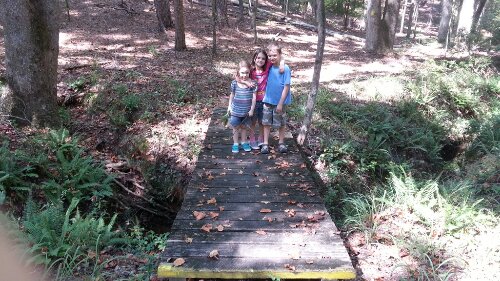 After breakfast around the fire, we headed out to actually register at the camp and then headed to the park to play, eat lunch, then head out for a hike. Joshua took the three older kids on a two mile hike while the baby, Benedict, and I headed back to the campsite after going about 1/4 of a mile with them. Scholastica slept for a while and Bene played around the campsite then built himself a little boat.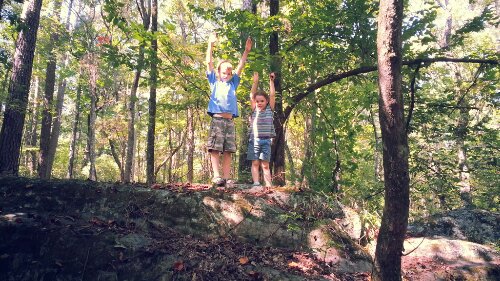 Joshua and the older kids survived the hike then we headed out to swim, then back for dinner and s'mores oh, and hot chocolate. After inducing a sugar coma, we all washed up and headed for bed, so we could be up and ready to go Mass the next day.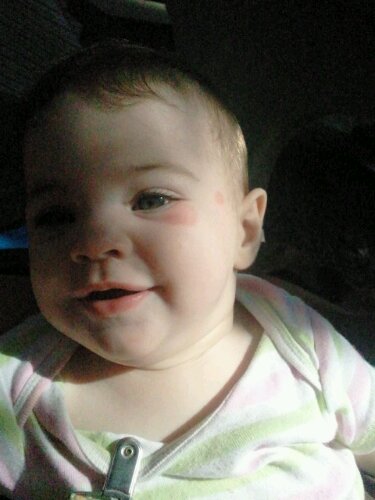 We woke up super early and headed to Mass in Augusta at Holy Trinity. What a beautiful church! For starters, it was wonderful, just wonderful to hear a real organ being played. After Mass, we took the kids around to look at the stained glass windows and discussed with what each one was and the symbolism in them. There was even a very old statue of St. Martin de Porres. No pictures were taken as our phones were charging in the van. (Sorry, Andrea)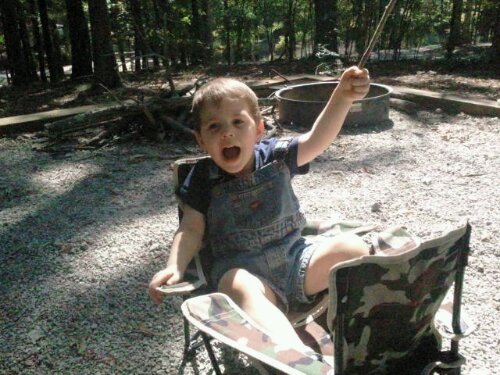 Before heading back to break camp, we did the RiverWalk in Savannah and stopped at Dunkin' Donuts.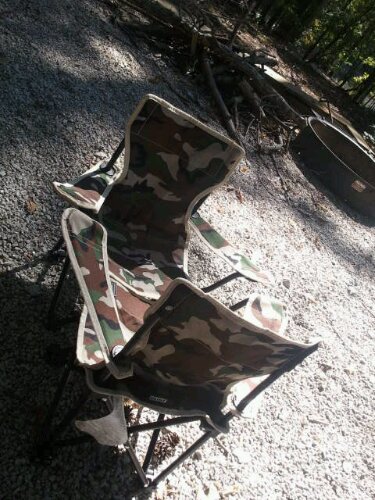 Overall, I'd say we did a pretty good job camping and I look forward to going again, hopefully before the weather gets warm again. (Not that it is that cool here, but it is cooling down.) Â It has renewed my interest in heading over to our local state park to make sure we get some hiking done during the cool season.