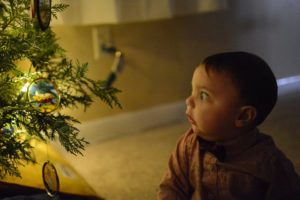 Peter is in awe of the tree that is in our living room.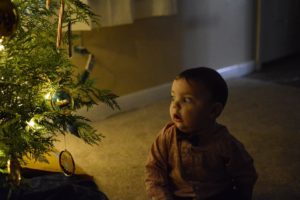 He's been crawling his way over to it everyday to touch the lower branches.
BOW TIE! How cute is this?!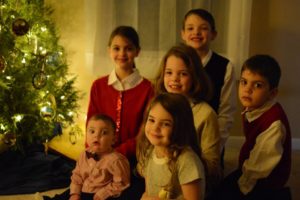 A slightly blurry shot but all the kids before leaving for Midnight Mass.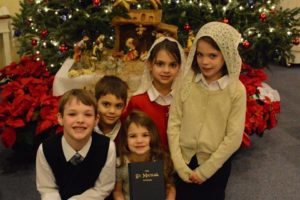 We've been splitting our time between two parishes lately and one of them just got the
St. Michael Hymnal last week! We took this picture for the SMH Office/Social Media person
to share with the whole world.
A few months ago, when I thought we were moving, and we packed away our copies of the hymnal,
I thought: "This year we'll be singing out of this."
God did answer that prayer, didn't He?